Flying Fox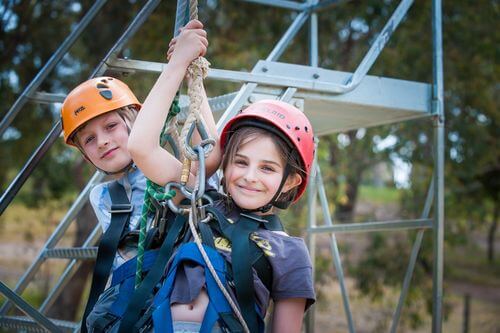 With a SOTA brand new fully accredited Flying Fox located at Log Cabin Camp, campers have the opportunity to test their nerves on an exhilarating bouncy 125 metre ride between 2 dams or for those looking for something a little less heart racing, a less bouncy ride can be requested of the instructor.
The aim of the activity is to provide participants with a new recreation experience, and to increase their self-confidence.
Log Cabin Camp Is Super Fun!