Local Attractions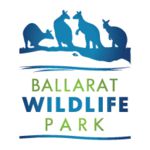 Set upon 32 acres of woodland is a collection of Australian native animals and reptiles which have been chosen for their educational and conservation potential. The reptile collection alone is one of the largest private collections in Australian featuring around four hundred individual animals of both native and exotic origins.

The Ballarat Wildlife Park is situated only five minutes from Sovereign Hill and is the only regional zoo of its kind on such a large scale.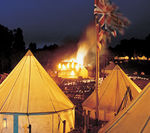 Blood on the Southern Cross is an explosive multi-million dollar sound-and-light show like nothing you've ever seen before!

The story of the Eureka Rebellion, a dramatic battle between gold miners and Government forces at Ballarat on 3 December, 1854, is retold nightly at Blood on the Southern Cross, Sovereign Hill's acclaimed sound-and-light spectacular.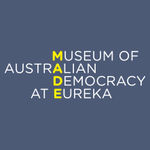 The Eureka Centre is located in East Ballarat adjacent to what is considered to be the site of one of the most significant events in the evolution of Australian democracy - the Eureka Rebellion. As well as being one of Victoria's popular tourist destinations, The Centre provides a national focus for debate about, and interpretation of, the Eureka story. Opened in March 1998, the $4 million centre commemorates the passionately held ideals and the sacrifices of those who lived and worked on Ballarat's goldfields.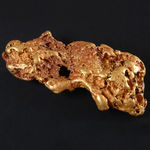 The Gold Museum extends Sovereign Hill's story of Ballarat – a majestic provincial city built on the wealth derived from the great Australian gold rushes of the 1850s. Discover the beauty and power of gold as you view an impressive and valuable collection of gold nuggets, alluvial deposits, priceless gold artefacts and gold coins. 'Ballarat: Inspired by Gold' is a major exhibition presenting the story of Ballarat from its earliest days through to European settlement and the amazing impact of the gold rushes.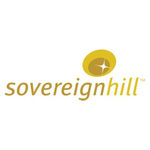 Sovereign Hill has been wowing audiences for 35 years! Come and see why we were voted Australia's best Major Tourist Attraction at the 2005/06 National Tourism Awards. Generations of Australians and overseas visitors have experienced our recreated 1850s goldfields township where real gold flows in the creek and history comes alive. Sovereign Hill's commitment to authenticity and value-for-money make it one of the best family tourist attractions in the world. Step back in time and discover why!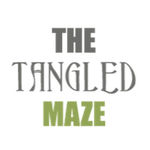 Come for a fun day in one of the largest and most unusual mazes only a short drive from Ballarat or Daylesford. The Tangled Maze is constructed from hundreds of flowering plants, grown on trellises to provide the traditional puzzle......where the trick is to find your way through, and to answer the questions of the mystery trail.

Our new Daisy Maze is a blaze of gold. It is great fun for the very young through to the very old. We will keep you guessing! Who or what is in there! Just a short drive from the camp site!!
Log Cabin Camp Is Super Fun!